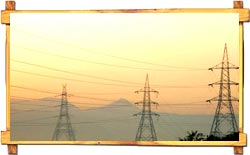 Hair dryer, iron, music system…! It is generally these types of electrical accessories or appliances you tend to carry with you while traveling to any city. In case you are planning to visit Cochin city of Kerala, it is important to find out its electricity and voltage condition in advance. It will help you in keeping the electronic goods in shape. Here's some basic information about electric current in Kochi city of India.
Electrical converters and transformers help in adapting your electrical appliance to foreign power.